Types of Dentures
Generally speaking, there are 3 main types of denture materials: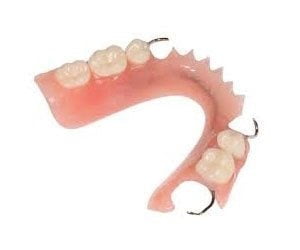 Acrylic
Acrylic is a gum-like material that can be molded according the required shape and design as a substitute for natural teeth.
Acrylic is quite popular and is the usual go-to material particularly for partial dentures, but can also be used for complete dentures.
Advancements in technology has made acrylic dentures more durable and long-lasting. Hybrid acrylic materials have longer lives and greater adherence capability.
Acrylic dentures cost less than metal and flexible dentures
Acrylic dentures are prone to wear and tear are require replacement every five to eight years.
Acrylic is also more prone to fractures and cracks compared to metal dentures
Metal
Metal Dentures are made of a mixture of two metals: cobalt and chromium. Only the base of the denture is made of metal while the visible portion of the dentures, which are the artificial teeth and gums, are not made of metal.
Metal dentures are slim and sturdy.
They are long-lasting and more durable than acrylic dentures
They can cost more than acrylic or plastic dentures so choose them only if you have the required budget.
Some patients may be allergic to the metal.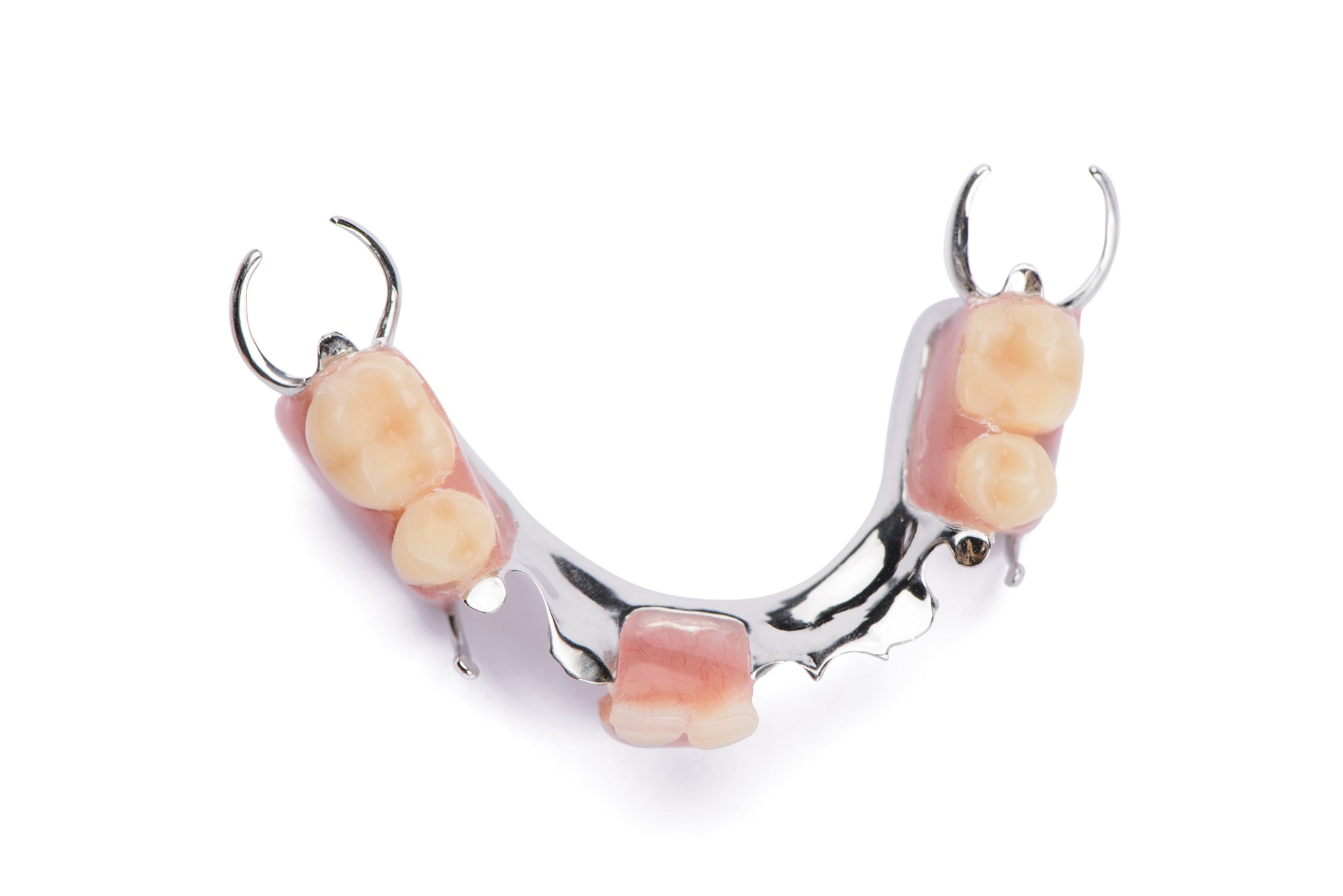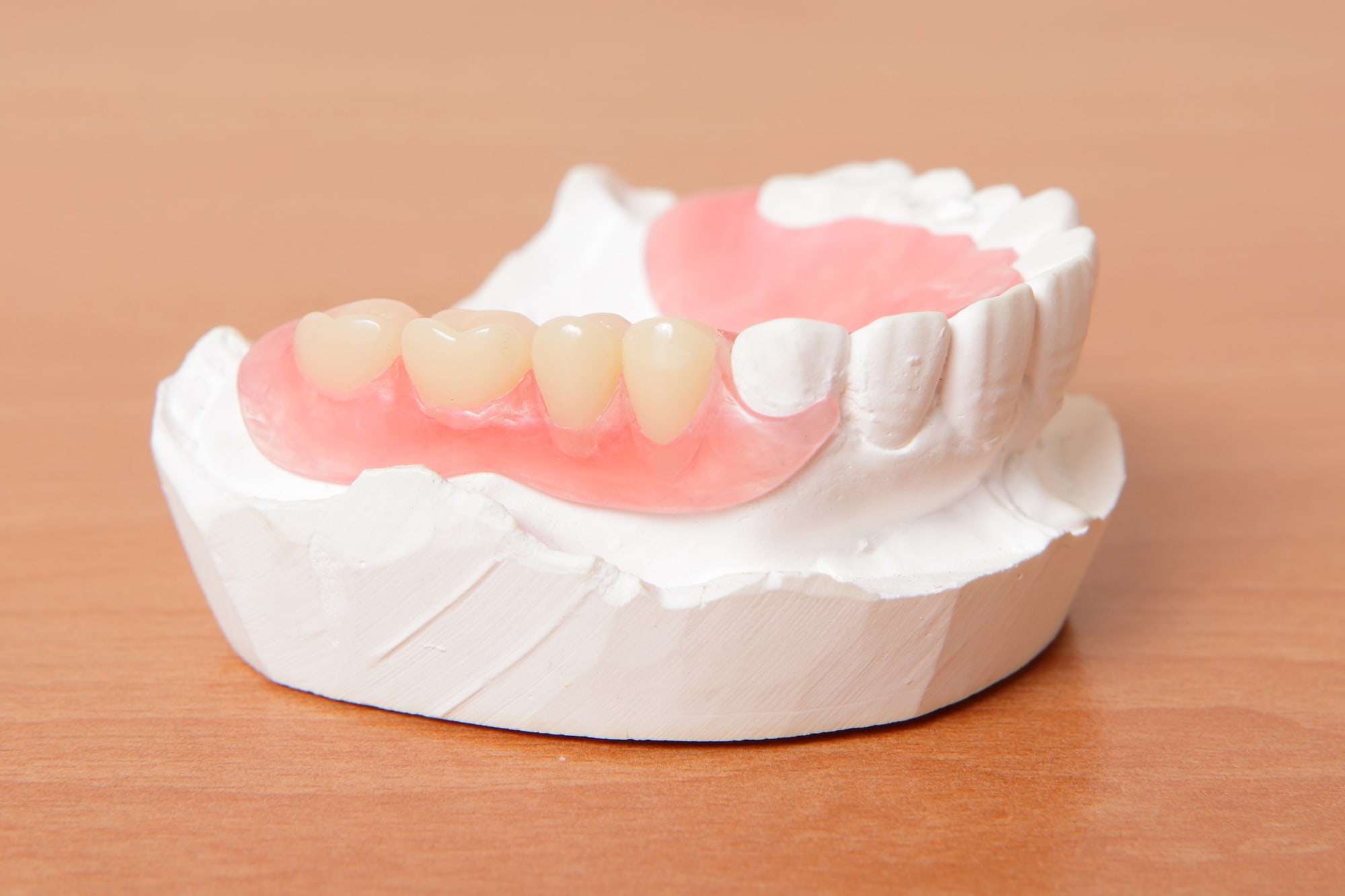 Flexible Material
Flexible dentures are made of materials such as nylon, polyester, polycarbonates and polypropylene.
Flexible dentures do not require additional metal hooks for keeping the denture in place. The dentures have inbuilt hooks which not only make the adjustment process hassle-free, but also make the dentures look more natural and aesthetically pleasant.
Greater malleability of the flexible material makes the denture less prone to breakage and wear and tear.
Flexible dentures do not cause allergic reactions.
They can cost more than acrylic or plastic dentures so choose them only if you have the required budget.
This material may not be suitable for every denture case.
How Should You Clean Your Dentures?
Clean your dentures where possible after every meal or at least twice a day. At the very least remove them and rinse off any food and debris with warm or cold water.
To clean your denture, take a small or medium sized toothbrush that can access all parts of the denture and gently scrub all parts of the dentures. Be careful not to use toothpaste or strong abrasives to clean your dentures as this can damage the acrylic resin.
You should never clean your denture with it still in your mouth. It may sound obvious but lots of people do. You will miss the most important place on the denture, the underside - which could end up causing denture stomatitis.
More importantly, it will prevent you from doing a proper job of cleaning your natural teeth and you will inevitably miss large areas of plaque sheltered by the denture which can lead rapidly to gum disease and dental decay.
When cleaning your denture, half fill the sink with water and do it over this - We can't tell you how many repairs and broken dentures we see from people dropping them in the sink during cleaning and the water will prevent this from happening. Grip them firmly but don't squeeze too hard, so as not to bend or risk breaking them.
How Should You Store your Dentures?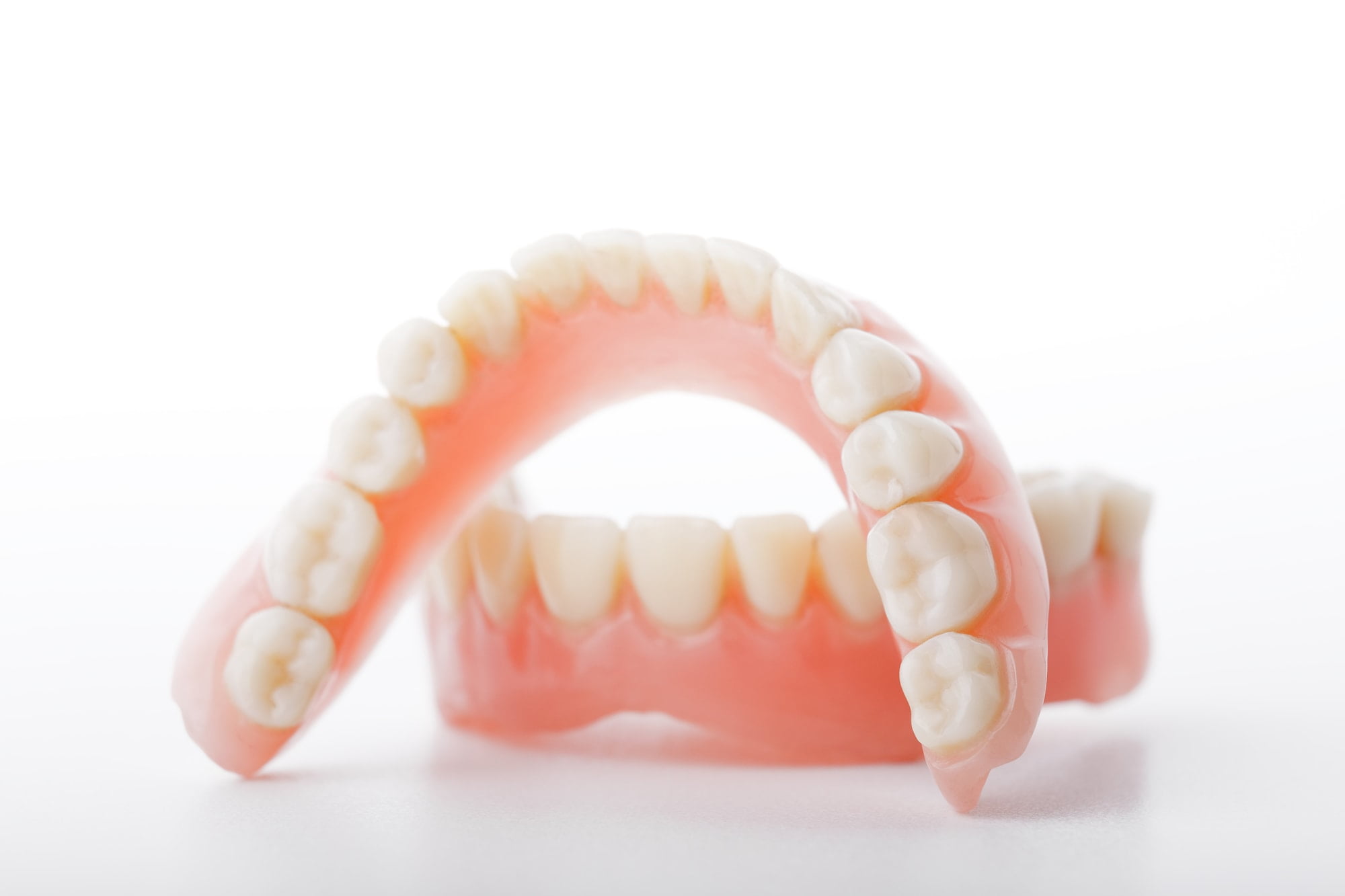 When you are not wearing your dentures, be sure to store them in a safe and moist place. The classic image of dentures in a glass has the right idea, but it is far better to get a denture box - most dentists will be able to give you one if you ask.
Store the dentures in some water to prevent them from drying out and warping. We receive our dentures in little sealed bags (zip lock bags) with a small amount of water in them, this can be done then the denture placed in the box.
The costs differ based on the types of dentures:
1) Acrylic/plastic dentures: From $375 to $750 per denture
2) Metal dentures: From $675 to $1050 per denture
3) Flexible dentures: from $685 to $1050 per denture
When wearing dentures, you should avoid the following food:
Sticky foods such as peanut butter and gummy candies.
Foods with small but stubborn pieces such as popcorn kernels, sesame seeds on roll, and shelled nuts or seeds stucked within the dentures.
Hard foods such as apples, carrot sticks and corn on the cob
Tough meats such as pork chop, steak and ribs
Regardless of the type of dentures you wear, having them on all the time is not a good idea. This is because bacteria is built up over time, causing bad breath or even gum inflammation.